Apprenticeships are a fantastic route for young people who are ready to get out into the world of work. If you're looking for a credible alternative to traditional learning routes, then an apprenticeship can give you the opportunity to earn and learn while gaining invaluable skills and work experience.
During your apprenticeship, you'll combine on the job training with academic study enabling you to get a nationally recognised qualification while earning and developing!
How do apprenticeships work?
Apprenticeships really are a viable alternative to university and you can actually get a degree qualification via the apprenticeship route. During an apprenticeship, you'll mix on the job training with off the job study, allowing you to grow professionally through qualifications and experience.
Remember, employers help design apprenticeship standards, so you'll know that the modules you're learning are relevant to employers
What are apprenticeships?
Apprenticeships are a type of work based training. During an apprenticeship, you'll typically spend 30 hours per week working combined with time at college, with your training provider, training centre or to learn online. You'll normally split your time at work by 80% in the workplace and 20% in the classroom.
What happens during an apprenticeship?
When you start an apprenticeship, you will receive an income as well as support and training to help you unlock your potential. Apprenticeships are all about helping you to gain new skills, enhance current skills, gain experience and qualify with a Level 2 to Level 7 qualification, depending on the level you undertake.
We often get asked… 'What if I don't have any previous experience or qualifications?' Don't panic! With an apprenticeship, you don't need any experience as you'll gain this on the job. The same goes with qualifications, although some employers will ask for them, not all will. If you don't have basic requirements, you'll be able to gain these during your apprenticeship by completing your functional skills in Maths, English and IT.
How long does an apprenticeship last?
An apprenticeship will last for a minimum of 12 months. This will vary depending on the type of apprenticeship and the level you'll be working towards. Apprenticeships are available in a number of different industries including: business, sports, engineering, law, health care, hair and beauty and many more.
Apprenticeships are available at the following levels: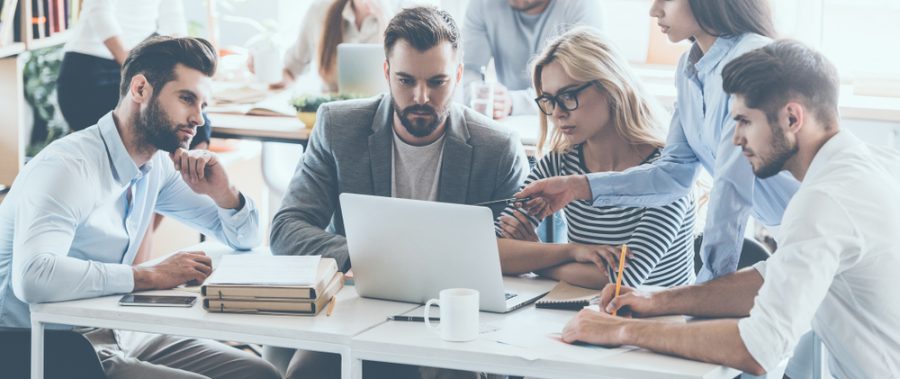 How much do apprenticeships pay?
Wondering how much do apprenticeships pay?  This can vary. As an apprentice, you will get paid, however, how much will depend on your employer. Some employers will pay a lot more than the minimum wage for an apprentice. Employers are legally required to pay an apprentice under the age of 19 or those over 19  in their first year the minimum requirement is £4.30 per hour.
If you're an apprentice, aged 19 or over and have completed your first year then you are entitled to the national minimum wage rate for your age.
Who can do an apprenticeship?
Anyone can do an apprenticeship. Whether you're looking for a career change or want to kick-start a career after school or college then an apprenticeship could be right up your street! Apprenticeships are a great route for you to secure your dream career. Remember, it is a job and you will need to apply and go through an interview process.
When do apprenticeships start?
You can apply for an apprenticeship all year round, unlike colleges and universities. However, some larger employers recruit at set periods of the year so it's best to check before applying. If you want to get an idea of what is available or want to apply now, check out our job search tool.
When to apply for apprenticeships?
When to apply for apprenticeships varies depending on the employer or training provider. They can fall at any time of the year but there are some trends to bear in mind when thinking about applying for an apprenticeship. These include:
Does the employer hire on an annual recruitment basis? This is normally used by large employers and they typically recruit well in advance to the starting date. The employer will normally have set windows where they open and close applications at the same time each year. This is a common approach for higher and degree apprenticeships so make sure to keep a lookout for opening dates in your final year of school or college.
Recruiting apprentices to start immediately: Intermediate and advanced apprenticeships often use this type of recruitment method. It's a popular choice among smaller employers too. Employers will need the apprentice to start right away so it's a good idea to apply to these when you have finished school or college so you are available to work at short notice.
Ongoing recruitment: This means that you can apply all year round. However, it's worth taking into consideration that there might not be a position available for an immediate start but the employer will keep your application on record until the right position becomes available. This is often used by larger companies.
When applying for a position it's always important to get your application in as early as possible if you can. Some employers receive high volume of applications and will close the vacancy prior to the deadline if they fill the position.
What apprenticeships are there?
There are many apprenticeships available, from business to accounting apprenticeships, hair and beauty to animal care, graphic design, teaching plus many more! Below we look at some of the opportunities you might be interested in.
IT apprenticeships are a rewarding career route for young people who are interested in pursuing a career in technology. There are opportunities in the following areas:
With technology advancements happening at a rapid pace, there has never been a better time than now to start out your career with an IT apprenticeship. If you're tech savvy, keen to develop and learn then this route could be just what you're looking for.
Closely linked with IT is cyber security apprenticeships. Cyber security is vital to today's tech revolving world. Although, technology brings a lot of positives there are also some negatives such as hackers. Working in cyber security aims to prevent this from happening. Cyber security apprenticeships can involve working for a big company, medium or small company. You could work within a range of industries – after all, can you name a company that doesn't use tech?
Cyber security apprenticeships can help you to grow and advance your career while gaining qualifications along the way. From day one you'll be given responsibility while working in a real job role and committing to training!
Accounting apprenticeships
If the world of numbers interests you then an accounting apprenticeship could be the answer to kick-starting your career journey. It's an extremely rewarding career and involves the provision and analysis of financial data which relates to businesses.
To begin your career in accounting, you'll need to possess a range of skills; from being able to pay close attention to detail to problem solving but no need to worry if you don't feel you have these skills just yet, an accounting apprenticeship will help you to develop them.
Accounting apprenticeships could mean getting involved in tax, finance, forensic, public, internal, management accounting. Kick-start your career in accounting and begin your journey to success.
If you're more hands on and are looking to learn a trade then plumbing apprenticeships could be the career route for you. They help you to gain industry specific skills and to get the experience you need to forge your career. Not only will you gain skills and experience but you'll also receive a nationally recognised qualification while getting paid!
You can begin your career via an apprenticeship with any size employer, from small to large and international companies. Here are just a few of the employers who we work with:
If you've decided that an apprenticeship is right for you, then head over to our live vacancies! Can't find what you're looking for? Register your CV to be found by top employers.
What happens after I've completed an apprenticeship?
Once you have completed an apprenticeship, many employers will offer you a permanent job, but the world really is your oyster! You might decide to continue working with the employer you did your apprenticeship with or you might look for a more advanced role with a different company. For instance, you might choose to progress onto a higher level apprenticeship – did you know you can even get a debt-free degree?
You have lots of options. It all depends on your career goals and finding what you love.