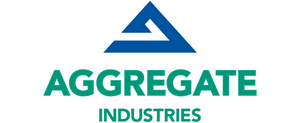 Aggregate Industries is at the forefront of the construction and infrastructure industries, producing and supplying a vast array of construction materials. With over 200 sites and around 3,700 dedicated employees, we're home to everything from aggregates, asphalt, ready-mixed concrete, cement and precast concrete products. On top of that, we produce, import and supply construction materials, export aggregates and offer national road surfacing and contracting services. A full range of products which will help you work sustainably, safely, professionally and profitably.
We are transforming our business and driving our growth through sustainable thinking. We are dedicated to decarbonisation and bringing innovative greener product lines to market, as well as playing a significant role in enabling the UK to transition to net zero.
We're also a proud member of Holcim, which is the leading global building materials and solutions company with around 70,000 employees in over 80 countries worldwide. It holds leading positions in all regions with a balanced portfolio of developing and mature markets.
OUR PEOPLE
Our people are at the very heart of our business. It's in how our people build strong partnerships through a shared commitment to sustainability that drives business growth. Our teams can be counted on to add value, make a difference and truly care about what they do. By being supportive and open, we work together, striving for mutual success – and we encourage all our people to be curious and develop their skills.
Building for Growth
Our apprenticeship programme is a crucial part of our plan for the future – helping us to recruit and train the people we need in order to grow our business and achieve our ambitions. Through a combination of practical work and academic study, we'll help you develop the skills that will underpin Aggregate Industries on-going development and which will provide you with a solid base for your future career.
At Aggregate Industries, we have some fantastic and varied opportunities available for our apprentices this year, across many different parts of our business including Trainee Manager, Technical, Mechanical, and Electrical. So whether you're a school leaver or looking to change your career, we're confident we've got a role which will be both challenging and rewarding, and which gives you the opportunity to earn while you learn!