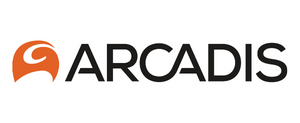 Arcadis is the world's leading global design and engineering consultancy providing sustainable solutions for natural and built assets.
We improve everyday quality of life by creating spaces where people want to live, work and play, improving mobility and making best use of our natural resources. Throughout our long history, we've never stopped innovating.
Whether looking at how connected and autonomous vehicles will impact our cities or how we can meet the UK's growing data needs, through to how companies can improve their workplace environment or how to digitise road and rail infrastructure, we're proud to be at the forefront of designing a world for the next generation.
Meet Our Apprentices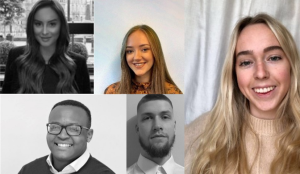 Sarah Speirs, Apprentice Engineer – Rail Civils
I started with Arcadis in January 2021 as part of the government funded 'Adopt an Apprentice' scheme which supports apprentices who have been made redundant. I am in my third year of a Degree Apprenticeship in BSc (Hons) Environmental Civil Engineering and study part-time at Glasgow Caledonian University. This pathway helps me to fill in knowledge gaps between university learning and 'real-life' on-the-job learning while receiving invaluable networking opportunities, access to additional support and advice from colleagues. I have been involved in designing a Sustainable Aviation Test Environment with one of our aviation clients.
Hebe Mottershead Davies, Trainee Project Manager 
My role at Arcadis is working with financial institutions, helping with new projects in retail, including bank fit outs and roll outs of new designs in order to help them make the most of their estate.
I am in an apprenticeship which I started in September last year, which gave me time to enjoy the summer off once finishing school. I attend university part time so once I've finished my degree apprenticeship in 5yrs I will have a degree in surveying as well as being chartered.
Lots of people apply for the programme and there are only a certain number of roles available, so the process can be a challenge, but it ensures that they get the right people for the programme.
At the time, my route was a bit unconventional as I went straight into work without university first. However, this route is becoming more and more popular as an alternative career path. There are many different types of apprenticeships on offer, from level 3-6. I am completing a level 6 apprenticeship which means I get a degree whilst earning and gaining valuable experience.
I think to be successful on an apprenticeship programme you need confidence and a good attitude to work. You'll need to work hard but it will be extremely rewarding.
Peter Joaki, Apprentice Project Manager
My name is Peter Joaki, I am an Apprentice Project Manager at Arcadis. I chose the apprenticeship route as I was eager to get some practical experience as well as obtain a qualification.
The current program I'm on is a Degree Apprenticeship which sees me working full time as an Apprentice Project Manager whilst studying part time for a degree in Construction Management. I feel I get the best of both worlds; I'm gaining the experience required to excel as well as the technical knowledge needed through the degree.
The fact that the role is varied, and you get to work with all kinds of people is what attracted me to the role. As a Project Manager you're exposed to so much and you also get to learn a lot about many aspects of the industry you work in. I also like seeing things from start to finish and seeing the end result of your hard work is rewarding.
For students thinking about apprenticeships I would highly recommend you go for it!
Research, find out about the opportunities that are available and if you're thinking of becoming a Project Manager think about what industry interests you. When I was applying, I was particularly interested in construction/property but came across roles in media, finance, defence, healthcare etc. Project Management exists in so many different industries and it helps if you can find something in an industry you're interested in or are passionate about.
Mollie Wilson, Junior Cost Consultant
I joined Arcadis as an Apprentice Cost Consultant after completing my A-Levels in 2019.
I'm currently in my fourth and final year of university where I'm completing a Quantity Surveying Degree and will qualify in September this year. I chose an apprenticeship rather than the traditional university route as I knew I wanted to start making money whilst also gaining a Higher Qualification.
Arcadis has allowed me to do both whilst working alongside and learning from professionals in the field.
Getting a degree this way allows you to better understand the role of a QS as you benefit from ongoing and personalised support. Once I've graduated, I hope to pass my Assessment of Practical Competence and become a fully qualified Chartered Quantity Surveyor.
Dan Tuckett, Apprentice Cost Consultant
I recently joined Arcadis in September 2021 as an apprentice cost consultant after completing my A-levels in 2020.
I wasn't sure if I wanted to go down the traditional route of university or start as an apprentice, after considering both options I found that an apprenticeship route was the one for me because I would not only be gaining valuable experience whilst completing the course, but I would get my Quantity Surveying Degree completely free from debt.
Arcadis has so far supported me well towards achieving my degree and gaining experience through working with skilled professionals in the construction industry so I can gain a better understanding of the role of a Quantity Surveyor.
In the next few years, I expect to have graduated and be working towards passing my Assessment of Practical Competence to become a fully qualified Chartered Quantity Surveyor.