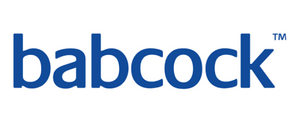 Join Babcock as an apprentice, undergraduate or graduate, and you'll have the chance to work on some truly inspiring projects. 
We'll give you the training you need to make the most of the skills you already have and to gain plenty of new ones.
We'll support you; we'll empower you; we'll listen to you. Because in a company that's defined by innovation, the next big idea could be yours.
About Babcock 
Babcock is an international defence company operating in our focus countries of the UK, Australasia, Canada, France, and South Africa, with exports to additional markets with potential to become focus counties. We meet our customers' key requirements of affordability, availability, and capability by delivering engineering, support and critical systems to defence and civil markets.
If you've got an interest in business, engineering, science or technology, a Babcock apprenticeship could be for you. 
As a Babcock apprentice, you will gain hands-on experience in the workplace while also undertaking a part-time course with a training provider. 
We offer a competitive apprentice starting salary, between £10,000 and £30,000 per annum, dependent on the apprenticeship level, discipline, and location.  
As an apprentice, you'll also receive a superb package of benefits including personal development training and opportunities, 25 days of holiday plus bank holidays and a pension scheme with employee contributions matched up to 8% of your salary.   
As you progress through your career, you'll have the opportunity to pursue further education opportunities and higher-level qualifications. 
We are very proud that apprentices choose to stay with us long after completion of their apprenticeship. In fact, many of our senior managers started their careers as apprentices in Babcock.