There has never been a more exciting time to join Bentley Motors. Our Beyond100 strategy is the most progressive in our industry and a major landmark in Bentley's 103-year history. It is the reinvention of our entire product range to embrace an electrified future; becoming completely carbon neutral and having a 100% Battery Electric Vehicle offering by 2030. We're seeking fresh ideas, diverse perspectives, and innovators to join us on this pioneering journey.
Based at Bentley's headquarters in Crewe, you'll work alongside industry-leading experts, take part in corporate social responsibility initiatives and grow your networks, equipping you with personal and professional training and development to accelerate your career.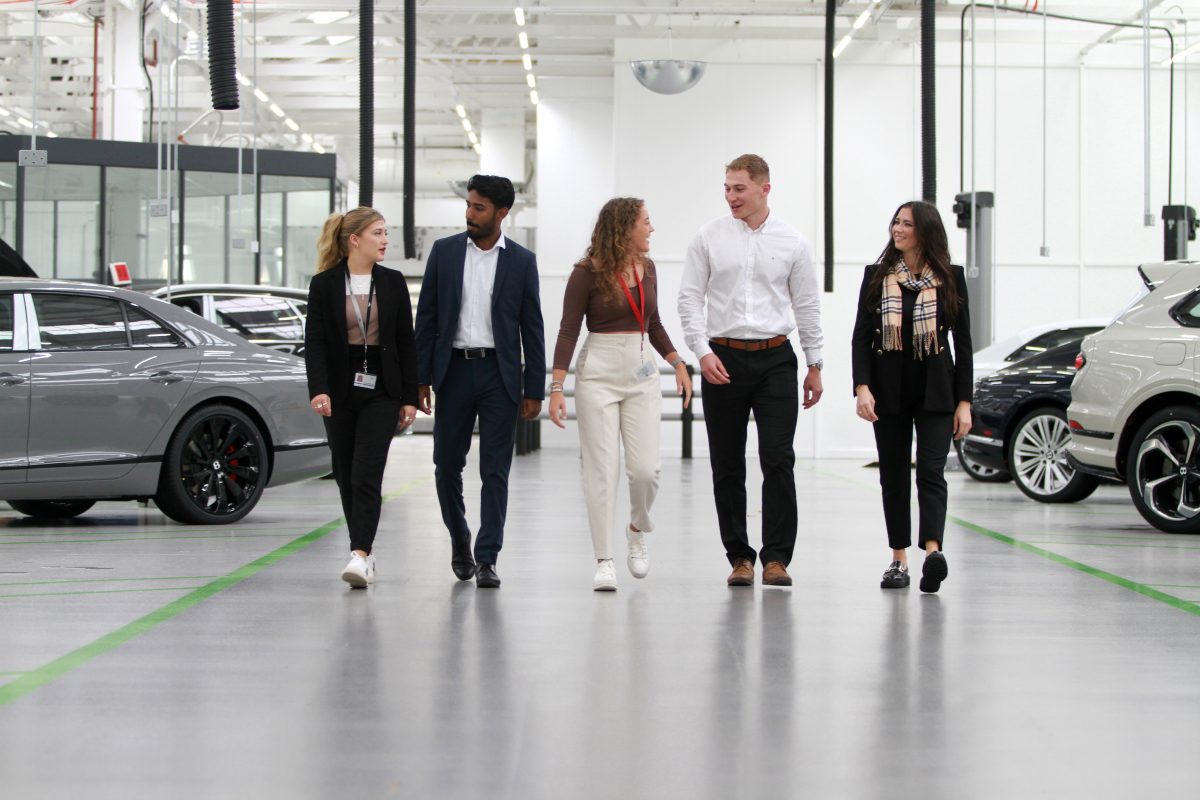 Bentley's world-class apprenticeships offer five different pathways: Production, Engineering, Business, Digital, and Project Management.
You'll work towards an externally recognised qualification whilst developing your skills and experience with on-the-job training and experiences.
Applications are welcomed from school or college leavers or those looking for a change of career. Opening February 2023.
Check out our playlist below, where you can hear from four current employees and apprentices about their experiences, life at Bentley, as well as application hints and tips!