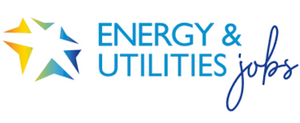 Energy & Utilities Jobs works with 18 leading employers across the sector. You can find apprenticeships to give you the kick start you need to thrive in the industry of your choice. There are opportunities to start a career that will help the UK transition to a greener, more sustainable future.
Typically Recruits:
Water Treatment Apprentice 

Civil Engineering Degree Apprenticeship 

Water Recycling Apprentice 

Quantity Surveying Degree Apprenticeship

Craft Apprentice

Project Management Apprenticeship

Power Engineering Apprenticeship

Cyber Security Graduate / Degree Apprenticeship

Leakage Technician Apprentice 
Meet Brianika, Leakage Technician – Apprentice, Anglian Water
As a Leakage Technician Apprentice, I have a vital role in helping to keep the water flowing to homes and business and also to prevent flooding.
Everyone needs water whether it is a household or commercial customer, so to be able to help prevent any issues is beneficial for everyone.
There are so many opportunities available in this industry.  As a general Leakage Technician, I am also given a lot of training with the equipment that we are given. Even though I am an apprentice and have been with the company for just over a year, I applied for a role as a Future Leaders Board member which I had worked hard to be able to achieve. If you want to succeed and put in the hard work, Anglian Water will help you achieve anything you aspire to be.