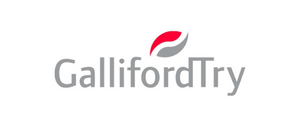 Galliford Try is a leading UK construction business employing 3,300 people across the country.
We are a people-orientated, progressive business, driven by our values to deliver lasting change for our stakeholders and the communities we work in.
 Our purpose is to improve people's lives through building the facilities and infrastructure that communities need, providing opportunities for our people to learn, grow and progress, working with our supply chain to promote the very best working practice and caring for the environment in which we work.
 We do this by holding true to our values, delivering excellence for our clients and the community, being passionate about our role in providing vital services, putting integrity at the heart of our business by doing the right thing, and collaborating with our clients, supply chain and stakeholders to deliver lasting change and long-term value.
At Galliford Try we understand that your career path is as individual as you are.
Our Apprenticeships and Trainee Level Programmes have carefully selected training partners, including the Construction Industry Training Board (CITB), local colleges and universities and national apprenticeship providers, to ensure you get the most enriching learning experience available and allow you to grow your peer network.
As you will be hired to a permanent job, you will experience working to real deadlines, involvement in live projects and benefit from the experience of the team around you.
The programme you choose and the qualification you gain will be tailored to you. There is some helpful information below about what we offer to help you decide which scheme is most suitable. #growtogether
What apprenticeships are available?
Galliford Try Trade Apprenticeships will allow you to gain hands-on work experience with day release/block learning.
As a Construction Trainee, you will be placed in a team that will offer hands on experience in a technical role.
Intermediate apprenticeships
Intermediate or Level 2 Apprenticeships offer a great starting place for school leavers, providing you with the essential skills and knowledge to help you grow into your chosen professional route.
An Advanced or Level 3 Apprenticeship will offer you more complex learning and a role that will provide you will more technical exposure and responsibilities.
Higher and degree level apprenticeships
If you have already secured A Levels (or equivalent, including an Advanced Level Apprenticeship) and want to continue studying towards a Level 4/6 qualification, then joining us as a Trainee will give you the flexibility to attend college or university while working with the opportunity to be involved and have some responsibility in your role.