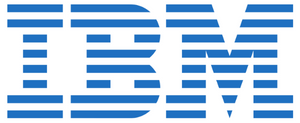 IBM's greatest invention is the IBMer. We believe that through the application of intelligence, reason and science, we can improve business, society and the human condition, bringing the power of an open hybrid cloud and AI strategy to life for our clients and partners around the world. Restlessly reinventing since 1911, we are not only one of the largest corporate organizations in the world, we're also one of the biggest technology and consulting employers, with many of the Fortune 50 companies relying on the IBM Cloud to run their business.
At IBM, we pride ourselves on being an early adopter of artificial intelligence, quantum computing and blockchain. Now it's time for you to join us on our journey to being a responsible technology innovator and a force for good in the world. We offer various entry points to kick-start your career in the industry, including apprenticeships, degree apprenticeships and 12 month school leaver internships. Regardless of how or when you join us, you'll work on real projects, with real clients and real bottom-line deliverables. Our opportunities will give you everything you need to build a successful career.
So what do we look for? At IBM you won't be defined by your education history, we welcome applications from all backgrounds. We simply ask that you demonstrate your curiosity around technology and enthusiasm to learn more. At IBM, work is more than a job—it's a calling. To build. To design. To code. To consult. To think along with clients and sell. To make markets. To invent. To collaborate. Not just to do something better, but to attempt things you've never thought possible.
Lori French: Software Engineer in the Client Engineering Team on Digital and Technology Solutions Degree Apprenticeship
The best thing about my role is I get to create new things every day, that challenge and excite me. For example, I am building a Machine Learning Natural Language Classifier from scratch. Getting the opportunity to create this, shaping it to fit client's needs to deliver industry value is a very rewarding experience.
At IBM the work we do is exciting and pushes me to challenge myself. I got my own patent recently, as well as having had the privilege to work at Wimbledon and had my Chatbots showcased at THINK in San Francisco – all thanks to this innovative culture which makes working at IBM such an interesting place to work!