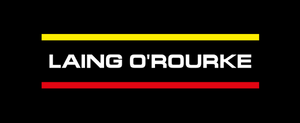 We are Laing O'Rourke. We design, manufacture, engineer and build iconic buildings and complex infrastructure projects used by millions of people every day. As a Laing O'Rourke apprentice you'll be involved in these major projects as you take that first step to advancing your career.
Laing O'Rourke apprenticeships combine hands-on experience with structured education to give the experience you need with a nationally recognised qualification. To ensure you get the most out of this experience you'll be supported by a dedicated mentor with regular opportunities for feedback throughout.
This is a fantastic alternative to university that offers real world experience in a learning environment. Choose a future that's right for you!
Our story is one of energy, passion, ambition, people and teamwork. We harness the power of our experience, stretching back over a century and a half to deliver certainty for our clients.
From hospitals to schools, football stadiums to skyscrapers, construction and engineering are the foundation for everything we do. We innovate to improve the way our built environment is delivered, making it safer, greener, faster. And delivered by a more diverse team of people. Did you know that as well as setting stretching net zero targets, our sustainability plan also puts diversity at the top of our agenda? We have made a commitment to achieve equal numbers of men and women among our global staff by 2033. Everyone has a right to be included and supported in the workplace, and every apprentice will have a mentor to ensure their voice is heard.
Without the passion, ambition, and creativity of our teams it simply wouldn't be possible, which is why we put our people first.
Meet Hannah, a Civil and Geo Technician Engineer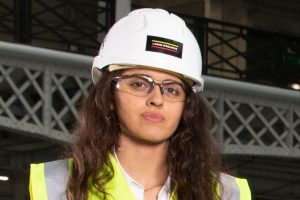 "I work in the estimating department of the work winning team for Laing O'Rourke's specialist piling business, Expanded. I get to go on site visits to understand how piling operations work – I even drove a piling rig!
Seeing how my work could help communities, and the opportunity to work on large-scale projects drew me in and I realised this apprenticeship was for me.
I love the welcoming atmosphere of the company and the great opportunities. I'm excited to develop and continue my career with Laing O'Rourke and I aim to lead and win my own bids at Expanded."