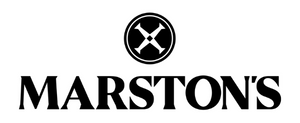 Apprenticeships at Marston's are a fantastic way to learn, develop your skills and progress within your chosen career.
Combining a paid job with training, whilst working alongside an experienced team, our apprenticeships are industry recognised and sought-after qualifications with opportunities ranging from level 2, right the way up to level 7.
Typically Recruits:
Apprentice Chef
Bar and Waiting Apprentice
Team Leader Apprentice
Chloe Wright – Job Role: FOH Team Member
How did you find out about the programme?
I was 1 month in and really enjoying things. I asked my boss if there anything I can to progress and that's when he suggested the apprenticeship scheme. I thought "yeah I would like to give that a go."
What made you choose to do an apprenticeship?
I wanted to gain a nationally recognised qualification, while building my skillset and hopefully having this qualification can open the door for more opportunities for me in my future.
Has the apprenticeship programme supported your career development?
I am a lot more aware of my job role and the ins and outs associated with it. I understand now that there is a purpose and reason behind everything that we do for our guest and how that contributes to their experience.
What is the most useful thing you've learned during your apprenticeship?
I really enjoyed learning more about weights and measures along with food standards, as this gave me the confidence to know how to better serve our guests and give more insight into our products.
How do you manage your time between work/study?
I try to dedicate some set time every week on my days off to my course – little and often to try and help me retain my knowledge.
What are you career plans after you have completed your apprenticeship?
I want the apprenticeship to make me more confident and with that confidence push on for role enhancement or new opportunities such as becoming a shift supervisor and then take each challenge as it comes.
What is one piece of advice you'd have for people just starting their apprenticeship?
Don't rush right into it, understand where you are at work right now and make an informed decision on if you are ready for this opportunity and if you are then dive right in and focus on it.