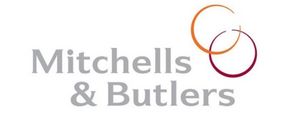 Join us at Mitchells & Butlers, the heart of hospitality. We own some of the biggest brands in the UK, including Toby Carvery, Harvester, All Bar One and Miller and Carter.
With over 1,600 sites, we're the home of some of the nation's favourite restaurants, bustling bars, cosy country pubs and the local you didn't know we owned. We have chef and bar and waiting apprentice opportunities nationwide. So whether you've just finished school, or are looking to retrain: we have an apprenticeship programme to suit you.
And with apprenticeships from Level 2 (GCSE level) to Level 5 (Degree level), you can kickstart your hospitality career with us.
Typically Recruits:
Bar and waiting apprentices
Chef apprentices
Ben Deegan – career progression from Apprentice to Kitchen Manager
Ben was hired back in 2015, first working in a front-of-house role before realising his true calling was in one of our busy kitchens. Through utilising four apprenticeships, Ben has been promoted five times in five years, from Team Member to Kitchen Manager – an outstanding achievement that we think deserves to be shouted about.
What drew you to work at M&B over any other pub or restaurant?
"What drew me to M&B was the fact they were willing to give me, a young lad with zero experience in the sector, a chance to learn and progress."
A year after joining the team, Ben was offered the opportunity to take a Level 2 Food Production and Cooking Apprenticeship, which he grabbed with both hands. Wanting to push himself that bit further, in 2017, Ben progressed to Level 2 Team Leader, and this role gave him the confidence to support his team and the experience to spot the ways that Kitchen Managers can handle the heat in the kitchen.
Has there been anyone at the company that has stood out for the support they've given you throughout your apprenticeships? 
"My first General Manager stands out for me because he encouraged me to join the apprentice scheme, and because he gave me the chance to work at M&B to begin with. I have my second General Manager, Kirsty Hartley, to thank for pushing me to be better, encouraging me to carry on learning, and instilling confidence in me. And lastly, my most recent General Manager, who believed in me enough to promote me to Kitchen Manager, and always showing me that I should never give up."
It was this level of support from his managers that spurred Ben on to start our internal Chefs' Academy Level 2 Commis Chef Apprenticeship in 2018. The scheme involves masterclasses where our team get to work with fresh food and grow their classical knowledge of cooking outside the workplace.