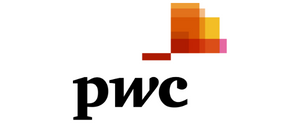 Our purpose is to build trust in society and solve important problems. Joining PwC is your opportunity to learn with purpose, lead with heart and make a positive impact on the world. You'll be part of a stimulating environment working on challenging projects in a culture that embraces difference.
We have 19 offices across the UK. We're more than an accounting firm. We have experts in a wide range of industries such as Consulting, Technology, Legal and Risk.
Whether you want to go to university and study a degree apprenticeship, or get straight into the world of work full-time, the opportunities are endless at PwC. Our Flying Start degree programmes in Accounting, Business Management and Technology give you the best of both worlds: study towards a degree whilst working for us in one of our specialist teams. Or, kick start your career in accounting or business as a full time apprentice whilst undertaking professional qualifications that will boost your skills. No matter which route you choose, you'll have support throughout, the opportunity to continue onto the graduate scheme, and excellent career progression.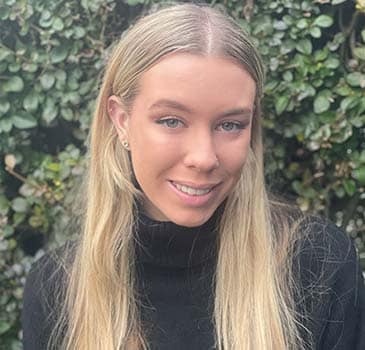 Based in our Leeds office, Lizzie joined PwC on our Technology Degree Apprenticeship with Leeds University. The programme has allowed her to enjoy student life while taking on placements at PwC during her studies. Now in the third year of her degree, she's spending her placement year working in our Technology team.
"Working in Technology offers a variety of opportunities. I'm currently working in the Testing team, where I review internal technology and products to ensure optimum performance and effectiveness. I love what I do and enjoy working with colleagues from across the business. It's a great opportunity to build my network and find out more about different teams."
Before joining our Testing team, Lizzie had the opportunity to experience placements across a number of our other technology teams.
"During my summer placement at PwC, I worked in the Digital Lab team. One of my proudest moments in the team was when updates I had made to an asset were published on the Lab. It's amazing to see that something I have made is being used by colleagues across the firm."
The placements Lizzie works on are a key part of our Technology Degree Apprenticeship. This bespoke programme is fully-funded for the duration of the four-year degree in computer science or software engineering. Students also benefit from paid work experience with us during the summer months.
Outside of her degree and placements, Lizzie is passionate about sustainability and caring for the environment. In an effort to reduce her carbon footprint, she's opted for a vegan diet and advocates strongly for sustainable fashion choices.
"Doing what I can to help the environment is really important to me, which is why I'm vegan. I love to cook, and since going vegan I've really enjoyed trying out new recipes and showing others how delicious the food can be. I'm part of the vegan society at university and this is a great way to meet like minded people and swap recipes.