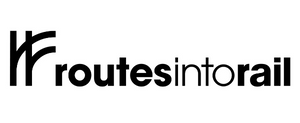 The rail industry is going through an exciting time with billions of pounds being invested in the rail network and ways of working changing as we move into a digitised era. It is recognised that we will need thousands more people to join us in new types of jobs going forward. Routes into Rail is a one-stop-shop website for anyone wanting to find out more about a career in the rail sector. The website contains information on career paths and job role descriptions, videos of people who already work in rail and a vacancy portal with current live jobs across the rail and infrastructure sector. Whether you are still at school, college or you're just looking for apprenticeship routes which lead onto many career opportunities, Routes into Rail is the place you need to be.
Typically Recruits:
IT
Business
Operations
Finance
Engineering
Maintenance
Meet Keneefia, track apprentice at Network Rail
Keneefia choose an apprenticeship over going to uni – and has never looked back.
What's your job?
I am a track apprentice. Every day is a different day. Our main job is to maintain the railway, so that can lead from doing surveying to making sure the spacing of the railway is correct… on to heavy maintenance, which is to replace any defects we see, welding, the list goes on…
What's the first year of the apprenticeship like?
The first year is more theory-based because you spend six months doing theory here at Westwood but the second half – the next six months – you pretty much get out there, put everything you learned into practice.
The second year is more focused on completing certain jobs, getting your competencies, and just trying to get as much experience as you can in different pathways.
How will it feel when you finish your apprenticeship?
It will be great because three years of putting hard work in, finally seeing it pay off, I think that would be an amazing experience.
You didn't go to university?
After A Levels, I knew uni wasn't for me. I ended up taking a gap year and in that gap year I looked around for different apprenticeships and none of them really spoke to me. My dad was an engineer and he inspired me to become an engineer. I was really adamant I must do something within the engineering industry. His friend had told me about Network Rail … and I'm here today. My parents were very much uni-driven … it was like uni was the best way forward. I had to tell them, 'uni's not for everyone' and I had to show them and keep pushing and I guess I've proven them wrong.
There's not a day that goes by that I regret my decision. After the apprenticeship I might look into going to uni as now I feel more prepared.
What do your friends think of your career?
A lot of my friends are very proud of me for doing what I've always wanted to do in my life. Quite a few of them said they wished they'd had my kind of courage to go into a male-dominated industry.
What jobs opportunities are there after the apprenticeship scheme?
My line manager as well as the apprentices before me say that I'm not just limited to just track. Some of them have on to team leader, to section managers, which is quite inspiring 'cause just knowing there are different opportunities you can take, it's amazing. This is a career that is limitless in terms of where you want to go and where you want to be.
Where do you see yourself in five years?
In five years' time I'd like to be working with [mobile operations managers]. They deal with accidents on the railway … Growing up, I always enjoyed helping others, trying to make the world a better place … It's still to do with track engineering but it also deals a lot with helping others as well so I feel like that's my home place to be.
What do you hope the makeup of railway workers will look like by the end of your careers?
Being one of the few Black females on the railway, it's hard sometimes to relate to a lot of other people based on how I've grown up and all of that. To get more Black females especially on the railway would be something I would love to see, to see them progress and become something inspirational to other Black ladies … For diversity on the railway, that would mean a lot to me.
I want to be one of those people that can inspire other people. To make a difference, to show my siblings even the smallest things of being an apprentice, you can change a lot of things.