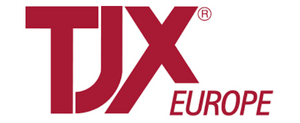 With 4,300 stores in nine countries, you've probably already shopped with us. Now's your chance to join the team that's helping grow TK Maxx and Homesense in Europe.
We offer some of the most exciting and inspiring European early in career opportunities imaginable. Our flexible business model ensures every day is different, because we never know what products we're going to sell next. And that keeps everyone on their toes, whether you're predicting product trends in merchandising, supporting business decision making in finance, or developing new digital solutions in IT.
We're proud of the diversity of the products we sell and the people who work together here, tackling new challenges. Join us, and you'll be empowered to find solutions that'll shape our future and yours, while keeping our business growing.
BUSINESS ADMINISTRATION LEVEL 3 APPRENTICESHIP
Being an apprentice in our buying operations team is a great experience that doesn't require any previous experience. You can join us straight out of school or college and provide general admin support for our buyers.
That will include supporting our buying functions run reports, amend orders & assist buyers with their day to day routine. With the L3 programme you get an all-round learning view of our company with experience in buying support, customer service, & stores. Which will give you a core foundation to learn about the business perspective of our function all while working towards an accredited Level 3 Apprenticeship qualification in business administration.
BUYING AND MERCHANDISING LEVEL 4 APPRENTICESHIP
Buying at TJX Europe is unlike anywhere else. We look for brilliant new brands to sell online and in-store every single day, not just a few times each year like most other retailers. It makes for an exciting and fast-moving place to work.
This apprenticeship will show you what it takes to be a buyers' assistant as you provide admin support to teams of buyers who are out looking for the next big-selling fashion or furnishing items. You can expect to help co-ordinate all the product samples the team receives, and to get involved in strategy meetings. There'll be study time too, of course, as you'll be working towards an accredited level 4 apprenticeship qualification in buying and merchandising which will involve training at the Fashion Retail Academy twice a month.
FINANCE APPRENTICESHIP
Our flexible off-price business model means that finance here is completely different to other retailers. It's so much more than number crunching. Agility and flexibility are key to ensuring our finance function keeps pace with daily changes to what we sell and the need to quickly seize new opportunities to surprise and delight our customers.
As a finance apprentice, you'll get training and experience in all areas of transactional finance, including accounts payables, expense payables, sales audit and cash accounting. And you'll be working towards an AAT (Association of Accounting Technicians) qualification at levels 3 and 4.
CUSTOMER SERVICE APPRENTICESHIP
This is a front-line role with direct customer contact and a responsibility to ensure all customers receive a timely, fair and consistent response in a manner that represents TJX Europe. Customer service is the heart of our business which aims to provide an exceptional service that leaves the customer feeling valued.
As an associate working as part of the customer service team, you'll acquire a holistic view of our business, seeing first-hand the outcome of our business decisions. You will also meet and partner with people from other business functions, to build your awareness of how we operate, and discover how a career in customer service can add value to what we do, at every opportunity.
You will also be studying towards your customer service apprenticeship qualification. You will receive expert knowledge and training both on the job and with a top-quality external training provider, either face to face in a classroom setting or online. You will be surrounded by support from your peers, manager and mentor. The qualification should take approximately 18 months to complete and will be fully funded by us. At the end of your study you will receive your customer service level 3 qualification and have a promising career ahead of you.