Volkswagen Group is one of the world's leading automobile manufacturers and the largest carmaker in Europe. One in every five cars sold in the UK is made by Volkswagen Group.
Volkswagen Group is wholly owned by the Volkswagen AG: one of the most successful automotive manufacturers in the world – a truly global brand with the history, presence and power to maintain high performance. The Volkswagen Group comprises of premium car brands such as Audi, Bentley, SEAT, ŠKODA, Volkswagen, TPS, Volkswagen Paint and Body, and Volkswagen Commercial Vehicles. 
Our Apprenticeship Programme offers career pathways within the retailer network of more than 1,000 dealerships in the UK.
Join our team and kickstart your career in the automotive industry. 
With the Volkswagen Group Apprenticeship Programme, you will earn while you learn without racking up debt. You will be part of an innovative team that uses leading edge technology with a keen focus on customer service. 
Through our well-rounded training programme, you will be able to develop skills for life. You will also gain apprenticeship qualifications and brand certifications.  
There are several different apprenticeships available within the Volkswagen Group Apprenticeship Programme including, Service Technician, Service Advisor, Parts Advisor, Paint Technician, Panel Technician, Mechanical, Electrical and Trim (MET) Technician and Parts Sales Executive.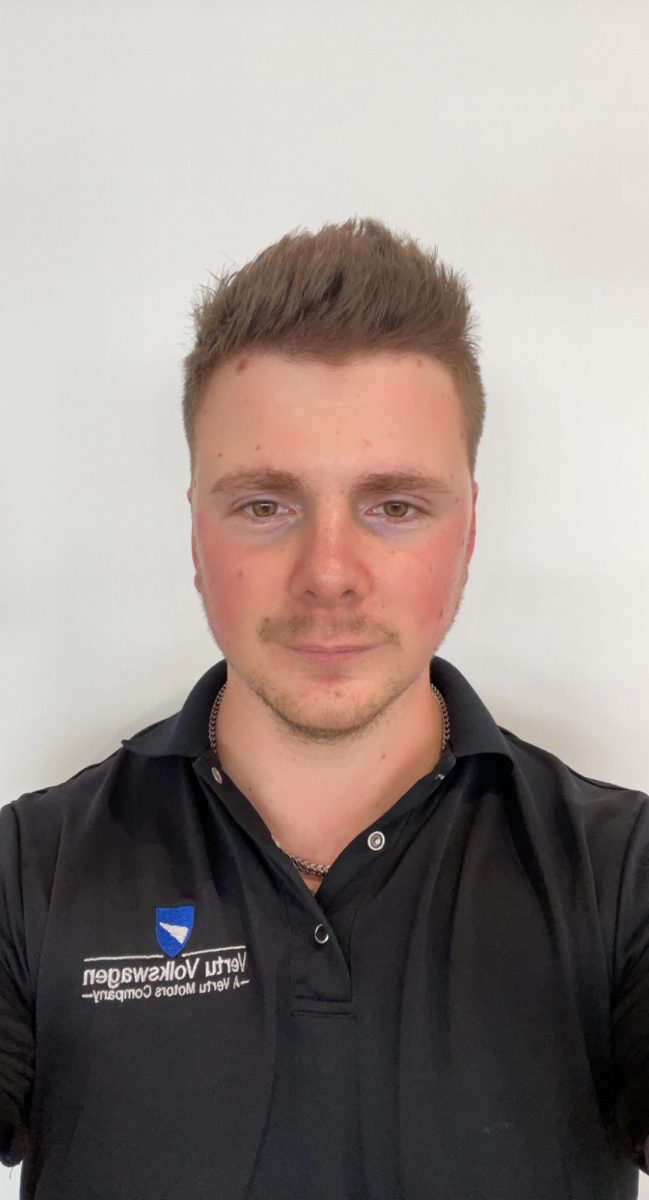 Elliot Stones – Service Technician
"The apprentice programme developed my skills, knowledge and experience to help me become the Service Technician I am today. Personally, I found the apprentice programme to be a life changing experience. Since being a Service Technician apprentice with Volkswagen, I've learnt that working in the automotive industry is a completely different environment. I was encouraged to think more independently to solve problems."
"It is a perfect opportunity to establish an automotive career. The Volkswagen Group apprenticeship gives you full time employment and outstanding training/support whilst on programme. I have developed expert knowledge and many transferrable skills which helps me in my role today. I think there's nothing more rewarding than working with amazing cars and providing an excellent level of customer service."
"I would definitely recommend a Volkswagen Group apprenticeship. A Volkswagen Group apprenticeship allows you to learn what an automotive career entail. It provides both full time employment in a retailer and the opportunity to gain qualifications too. Working in a retailer is exciting as every day is different. Also, you are supported by your colleagues and have a mentor who provides expert guidance on how best to complete tasks."