Apprenticeships within the UK Intelligence Services
Online Event - February 6, 2023 3:00 pm
Register for a chance to WIN
To be in with a chance of winning one of our amazing prizes, all you need to do is register and attend one of our online events for National Apprenticeship Week!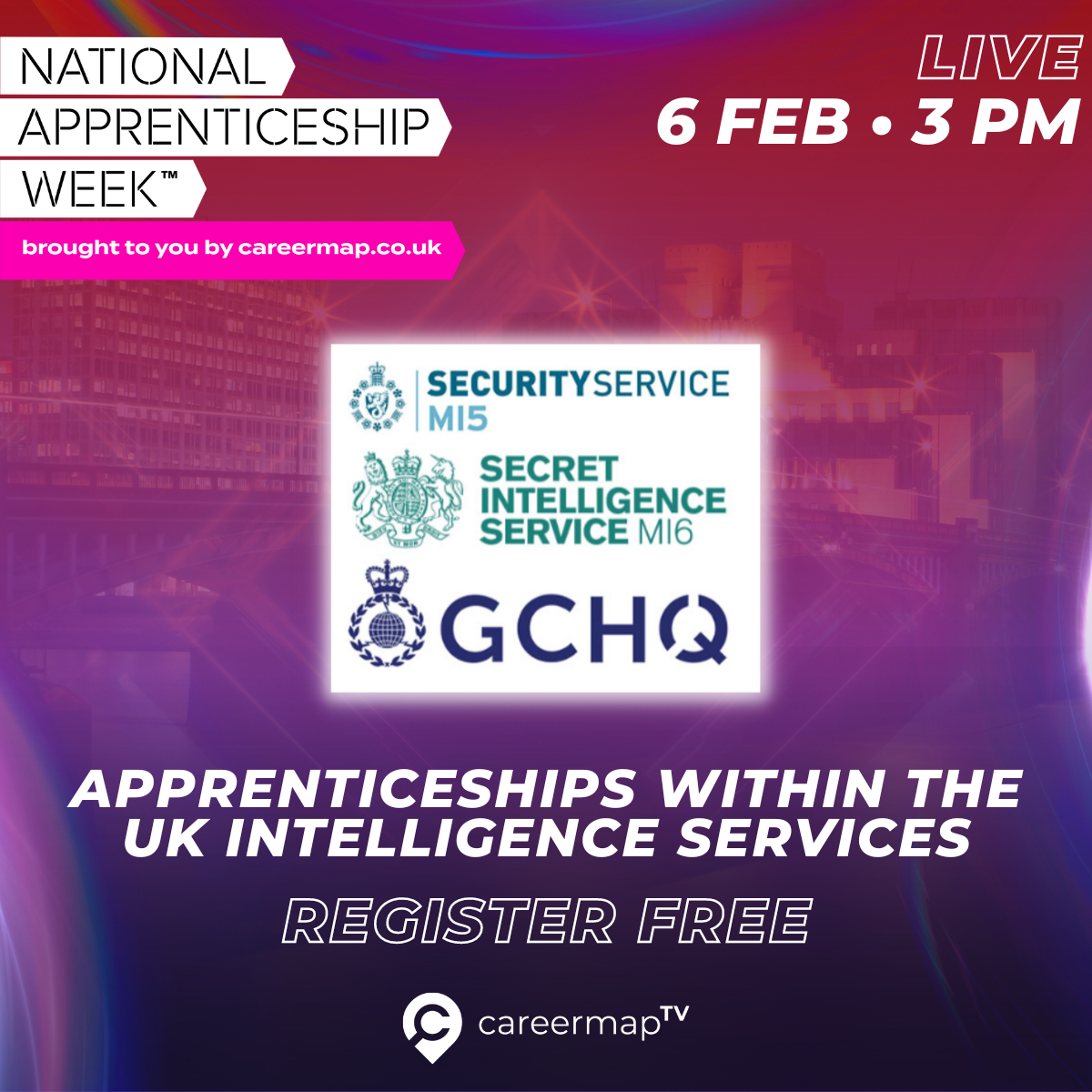 At MI5, MI6 and GCHQ we are proud of our mission to protect National Security and UK interests at home and overseas. We're also proud of our people and our values.
Our working cultures encourage open minds and attitudes and are supported by a welfare and benefits structure that enables our workforce to be at its best. From training and development that helps employees expand their skills, to flexible working patterns that support a healthy work life balance, to a proud commitment to improving diversity and inclusion, at MI5, MI6 and GCHQ we work to create an environment where everyone can achieve their full potential.
Between us we have many ways to use your skills, so we offer variety and potential to switch between agencies during your career. We will be sharing with you a presentation about what it is like to work for us, explain our missions further and show you some of the many routes to joining us.