Creating apprenticeships that supply Skills for Life
Online Event - February 10, 2023 1:00 pm
Register for a chance to WIN
To be in with a chance of winning one of our amazing prizes, all you need to do is register and attend one of our online events for National Apprenticeship Week!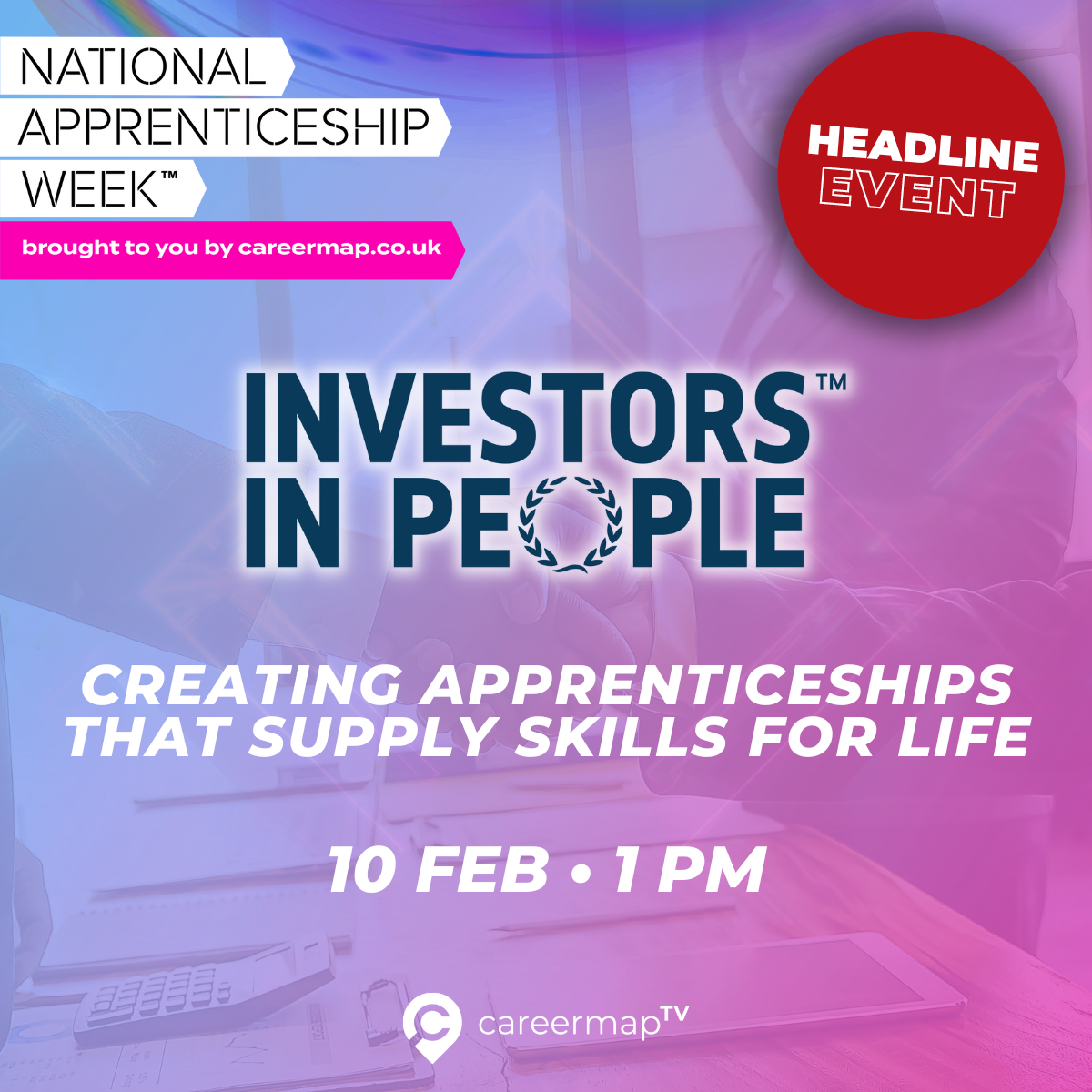 This year the theme for National Apprenticeship Week is 'Skills for Life'. Apprenticeships have a huge role to play in the effectiveness of an organisation, welcoming young talent into the world of work full of fresh ideas and also as a means for learning and development to people already a ways down their career path. Wherever the apprentice is on their journey, creating an opportunity that provides Skills for Life is crucial.
We're delighted to be joined by Laura Forrest, Learning and Development Manager at Iceland Foods who will be sharing her insights and expertise on creating effective and impactful apprenticeships, that also provide Skills for Life.
Investors In People – Event Organiser
Investors in People have been making work better for organisations across the world since 1991. Since then, we've worked in 66 countries, making work better for over 11 million people worldwide.
By registering for this event, you give permission to be contacted by Investors In People.