Digital and tech opportunities with QA
Online Event - February 8, 2023 1:00 pm
Register for a chance to WIN
To be in with a chance of winning one of our amazing prizes, all you need to do is register and attend one of our online events for National Apprenticeship Week!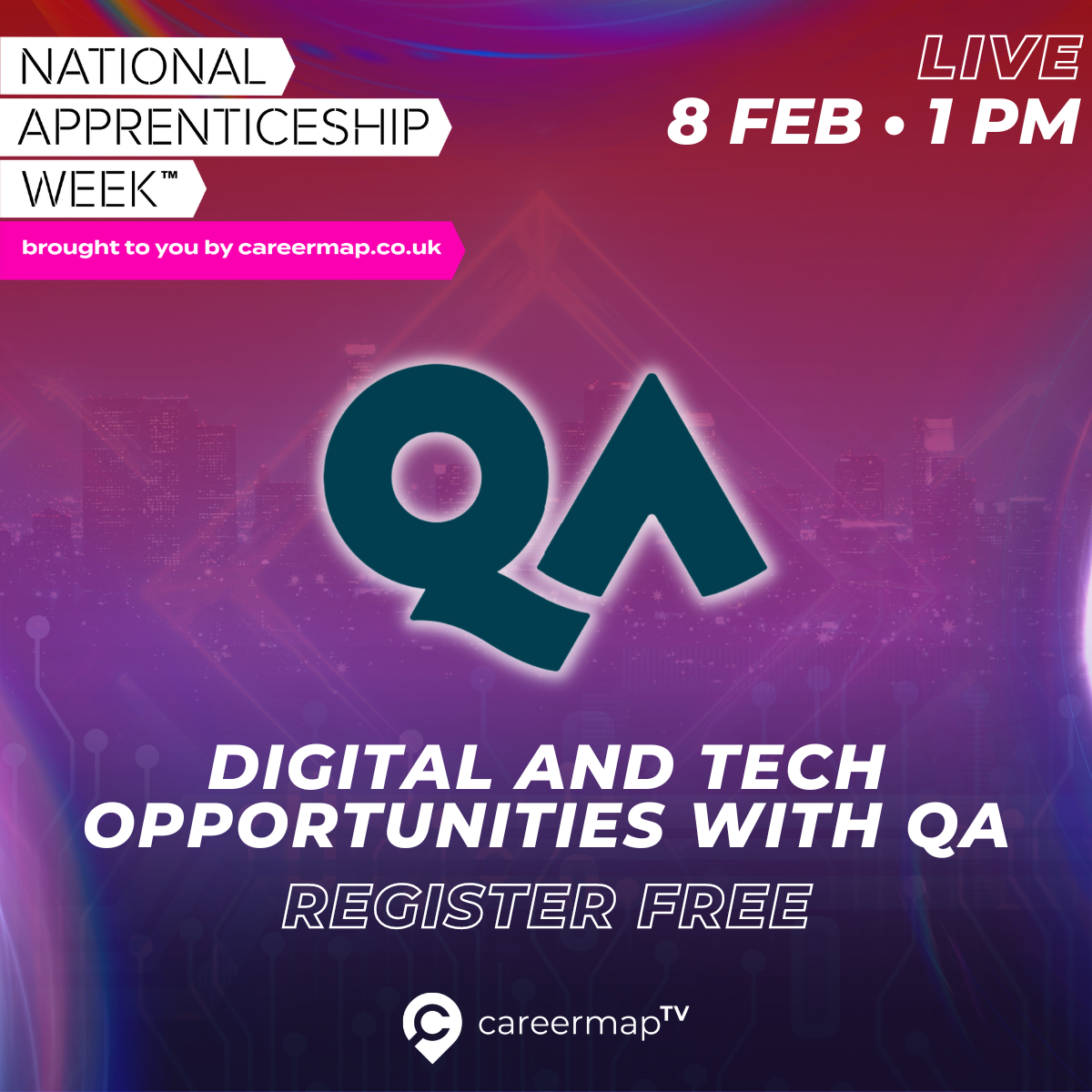 We are QA – the UK's leading tech skills training provider. We work with everyone from apprentices to business leaders, helping them to develop their digital skills and capabilities.​ We offer digital apprenticeships and degree apprenticeships that focus on the most in-demand tech skills – from Level 3 all the way to Level 7 (a Master's Degree). 
Over the last 10 years, QA have jump-started over 30,000 careers through our digital apprenticeships! Want to hear more about how QA can help you reach your full potential? Join us on 8 February at 1pm and hear all about the opportunities that are available to you – there's something for everyone.