Discover Defence Equipment and Support Apprenticeships
Online Event - February 7, 2023 9:00 am
Register for a chance to WIN
To be in with a chance of winning one of our amazing prizes, all you need to do is register and attend one of our online events for National Apprenticeship Week!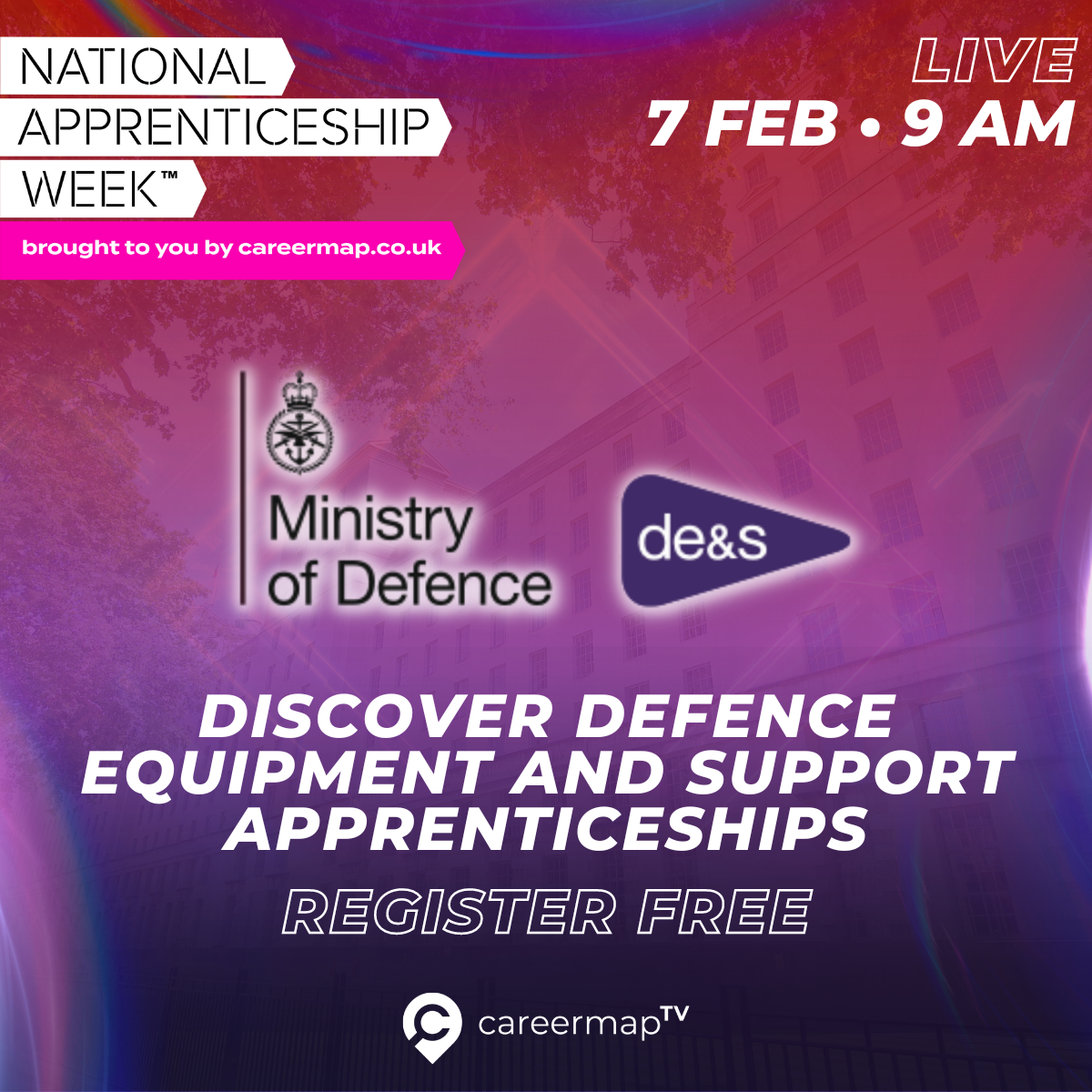 We're Defence Equipment & Support (DE&S), we protect and provide for the UK's armed forces, all over the world. Everything we do helps to protect the people who protect the nation, wherever they are in the world. On a DE&S apprenticeship scheme you'll find a wealth of opportunities to learn and grow doing what you're passionate about.
Join our National Apprenticeship Week session and learn about our unique apprenticeship schemes in Engineering, Finance and Accounting, Project Management, Corporate Services, Integrated Logistics and IM/IT. You'll also get useful application tips and the chance to ask your questions in a live Q&A session.