Investing in Future Talent here at Brakes Sysco
Online Event - February 9, 2023 3:00 pm
Register for a chance to WIN
To be in with a chance of winning one of our amazing prizes, all you need to do is register and attend one of our online events for National Apprenticeship Week!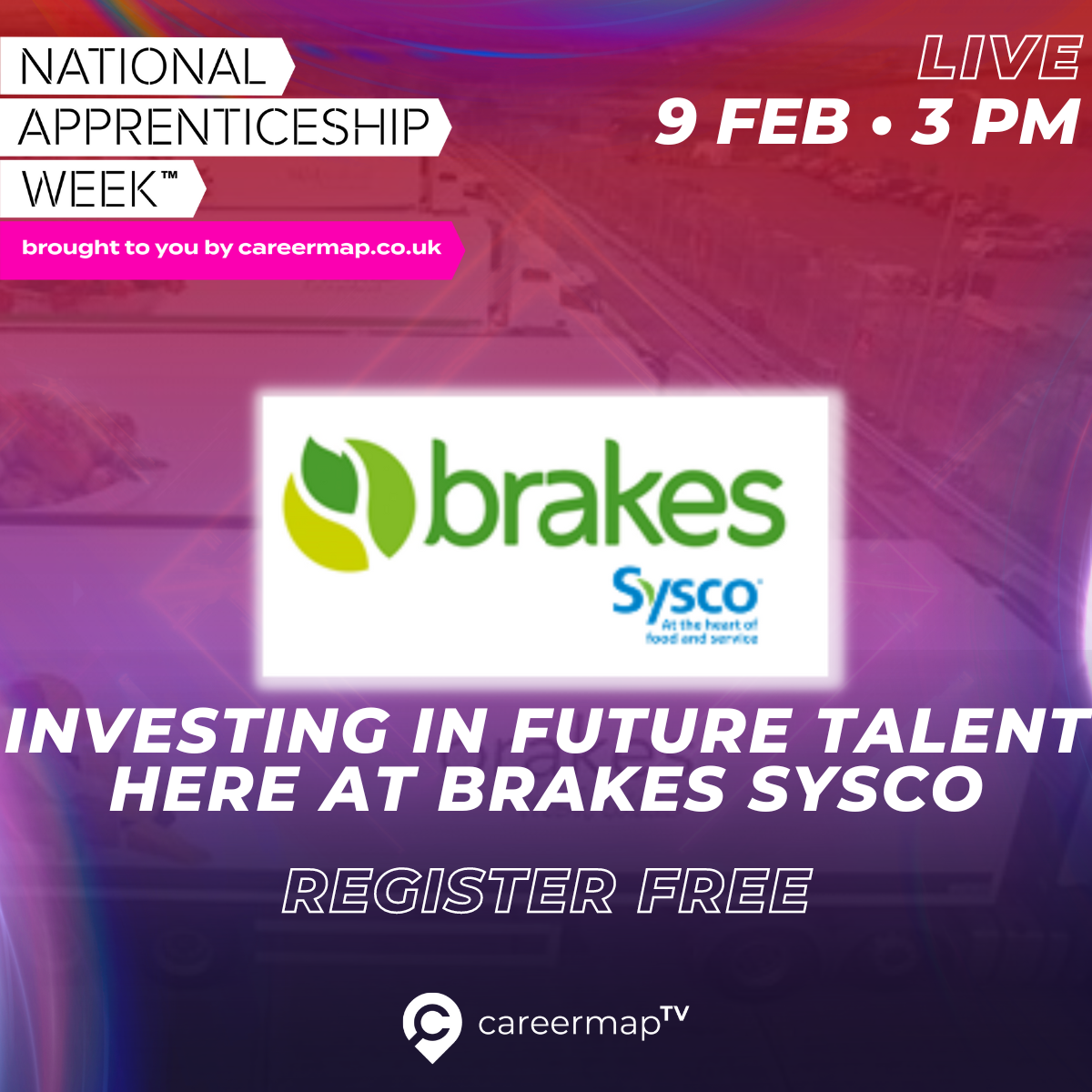 Here at Brakes Sysco, we understand that choosing your next steps after school or college can be a challenging one. We offer a range of apprenticeships including Supply Chain, Warehousing, Business Administration, Finance Administrator and of course we also have our Driver apprenticeship!
The benefits of being an apprentice with Brakes Sysco are endless – not only will you be part of a hugely successful company, but you'll earn while you learn, and receive supported training with a mentor throughout. Don't just take our word for it though, join this session and you'll be able to meet our apprentices and hear first hand about life at Brakes Sysco. In fact, you'll also be able to quiz a current apprentice Abigail Rishworth Service Coordinator Apprentice and ask her questions about the exciting progression opportunities too!
Join our online broadcast as part of National Apprenticeship Week to find out what we are all about, feed your ambition and deliver your future!