Explore careers in an industry that shapes the world around us
Online Event - February 10, 2023 9:00 am
Register for a chance to WIN
To be in with a chance of winning one of our amazing prizes, all you need to do is register and attend one of our online events for National Apprenticeship Week!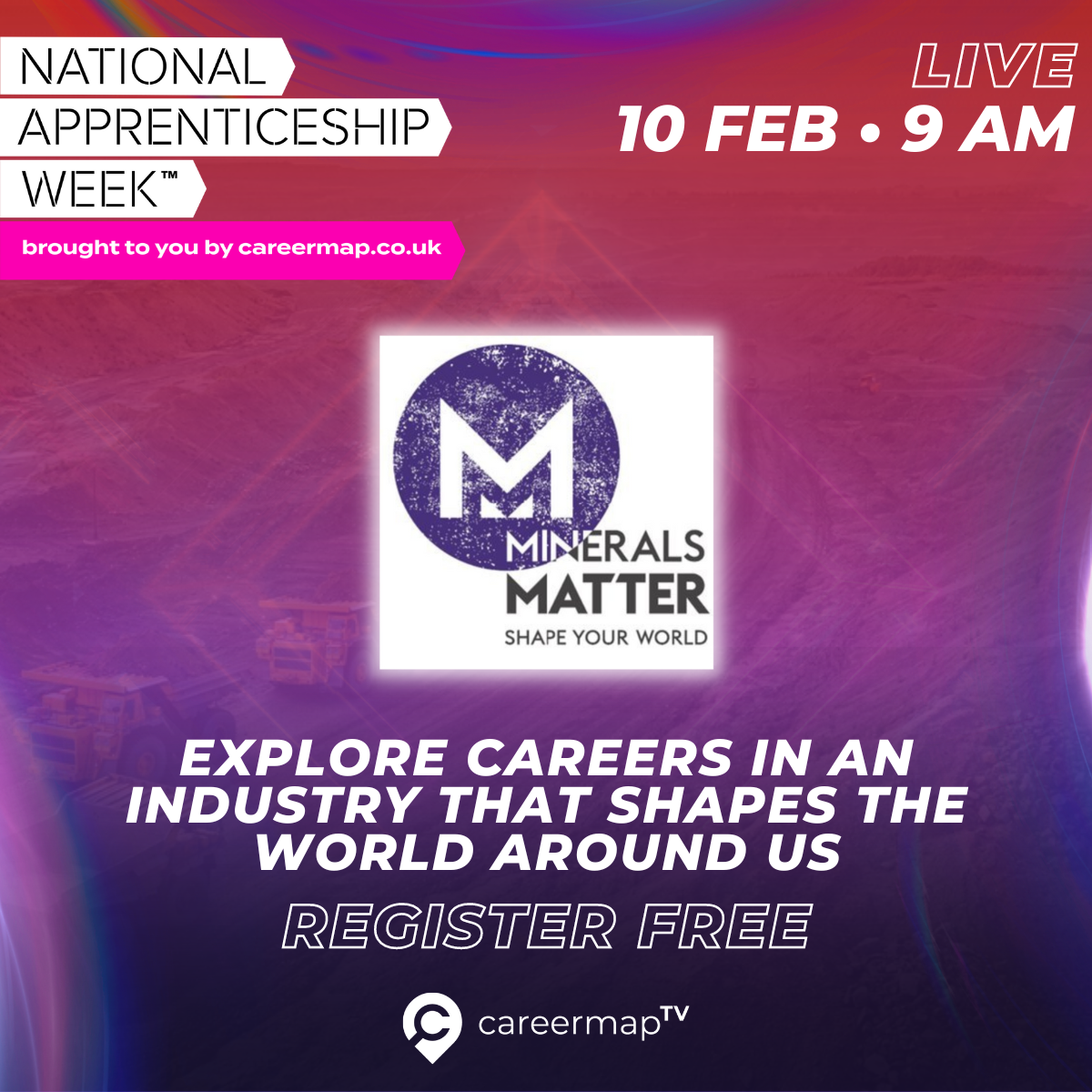 The mineral products sector is the UK's largest employer in the manufacturing industry. It's the bedrock of construction and the built environment, from extracting and processing minerals to making building materials. It also supports many vital sectors such as agriculture, automotive, pharmaceuticals and technology, as well as global priorities such as sustainability and renewable energy.
A diverse industry means hundreds of role opportunities and locations to work in. Whatever your interests, be part of an industry that's essential to our everyday lives. There are lots of different ways you can get into the industry. From work experience and apprenticeships, through to graduate level jobs and career changers, there are many ways to start.
Join the Minerals Matter webinar to find out more about opportunities within an sector that shapes the world around us, and ask questions and advice from a panel of industry experts and past apprentices.