Put Your Stamp on a Royal Mail Apprenticeship
Online Event - February 8, 2023 3:00 pm
Register for a chance to WIN
To be in with a chance of winning one of our amazing prizes, all you need to do is register and attend one of our online events for National Apprenticeship Week!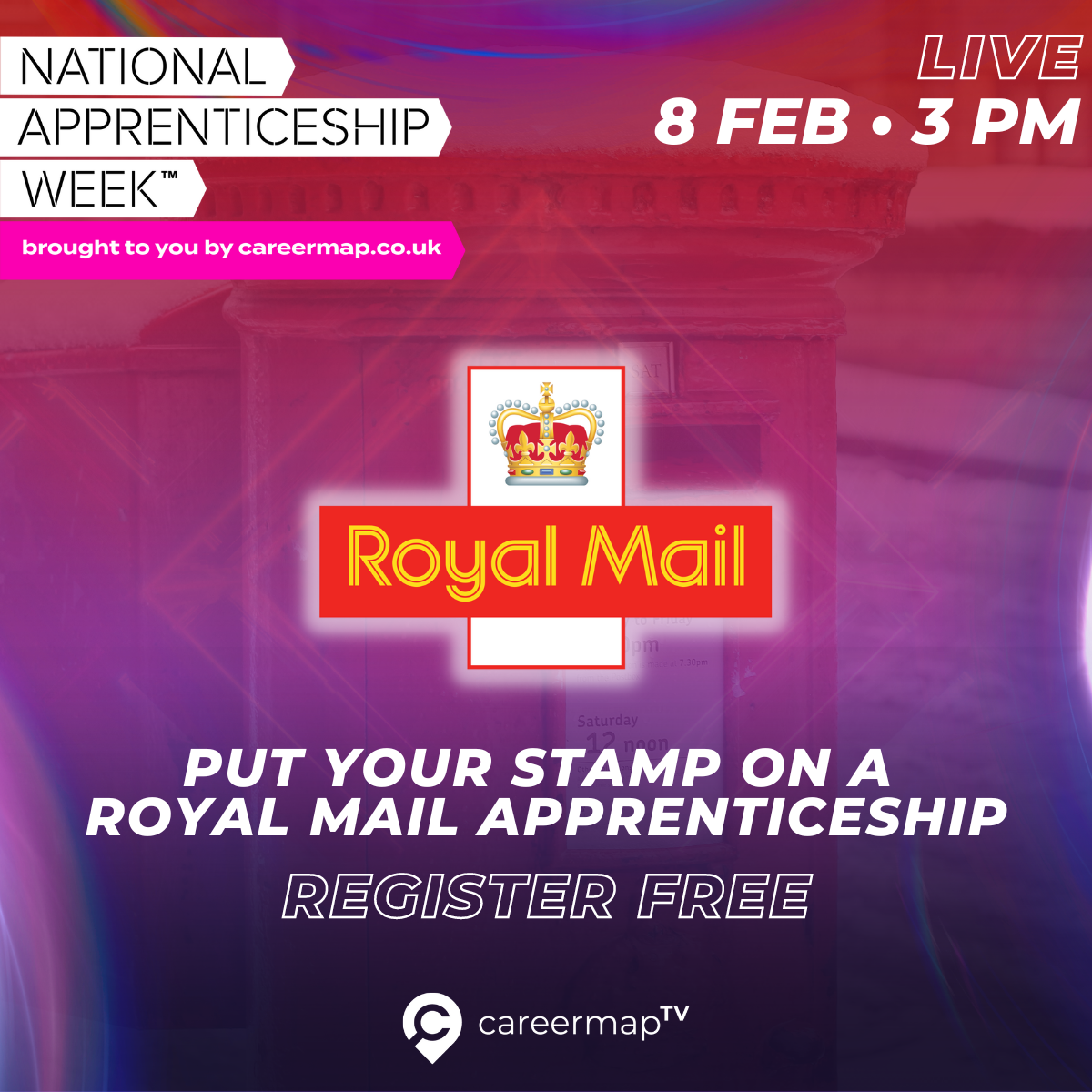 Royal Mail is a well-loved brand developing a modern, optimised and efficient network to deliver parcels, letters and new products. Our people are at the heart of our business and are integral to helping us utilise the latest technology to automate and digitalise our operations.
​​​​​​​Join our session to find out more about life at Royal Mail and delve into the experience of what it's like to apprentice across a variety of functions.
At Royal Mail, learning never stops. It's a pivotal time for us as we continue to evolve our business and with a variety of apprenticeship and work experiences opportunities for 2023, it's an ideal place to begin your career.