Start your career with a Magnox apprenticeship
Online Event - February 10, 2023 5:00 pm
Register for a chance to WIN
To be in with a chance of winning one of our amazing prizes, all you need to do is register and attend one of our online events for National Apprenticeship Week!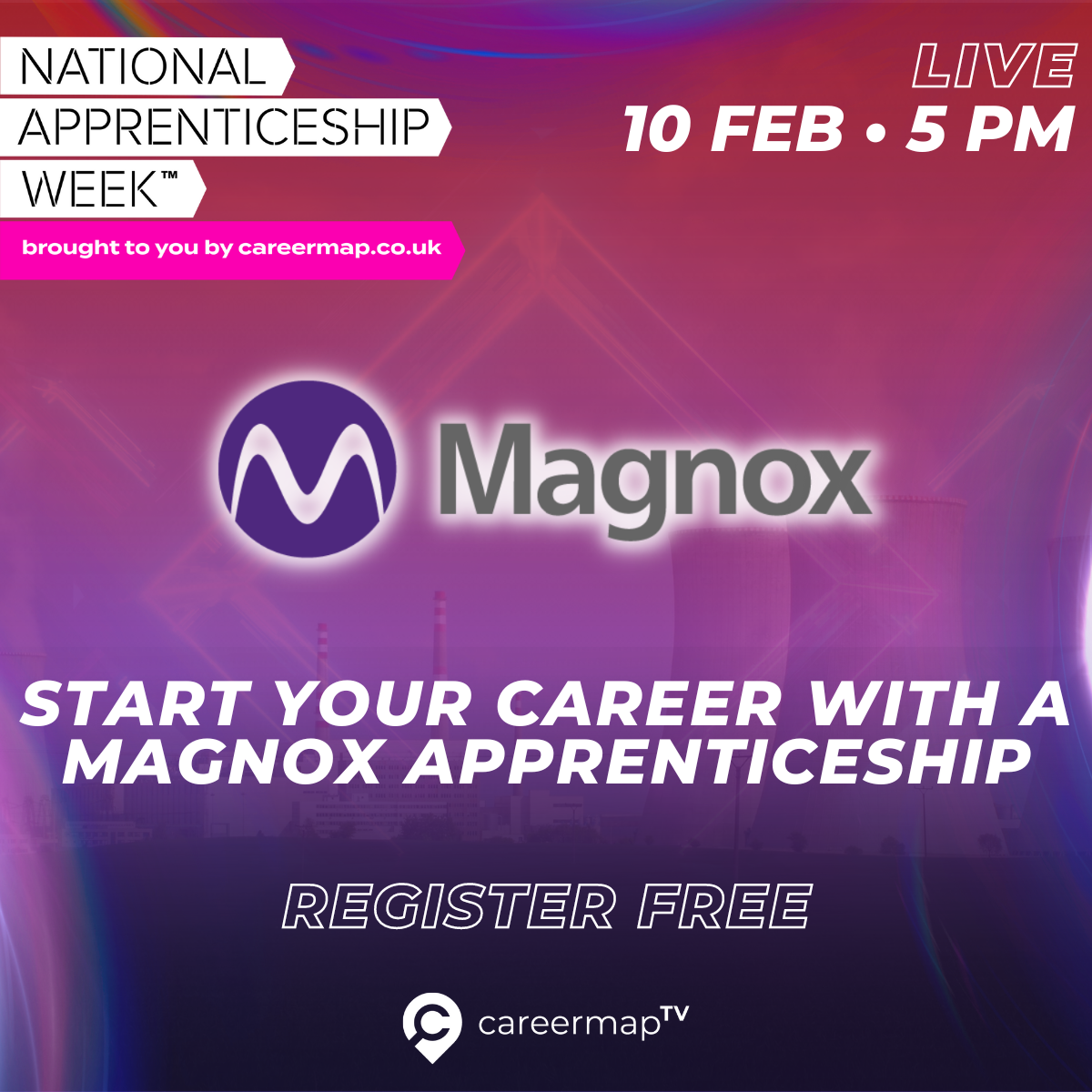 If you have a passion for innovation and transformation, then we would love you to start your journey with us!
Magnox is responsible for one of the UK's biggest challenges, and our work is as diverse as it is challenging.
We pioneer the use of innovative techniques to safely speed up decommissioning of the UK's legacy nuclear sites and we are looking for our next generation of talented people.
During this session you can hear more about why we would love you to join us on this exciting journey, and the part you could play in our future.
You'll meet some of our current apprentices and hear about the exciting projects they have been part of, and hear from our senior leaders about where a career at Magnox could take you.
We can't wait to meet you!