Tarmac – From Rocks to Road and 'So Much More' Apprenticeship Programme Information and Guidance Session
Online Event - February 6, 2023 5:00 pm
Register for a chance to WIN
To be in with a chance of winning one of our amazing prizes, all you need to do is register and attend one of our online events for National Apprenticeship Week!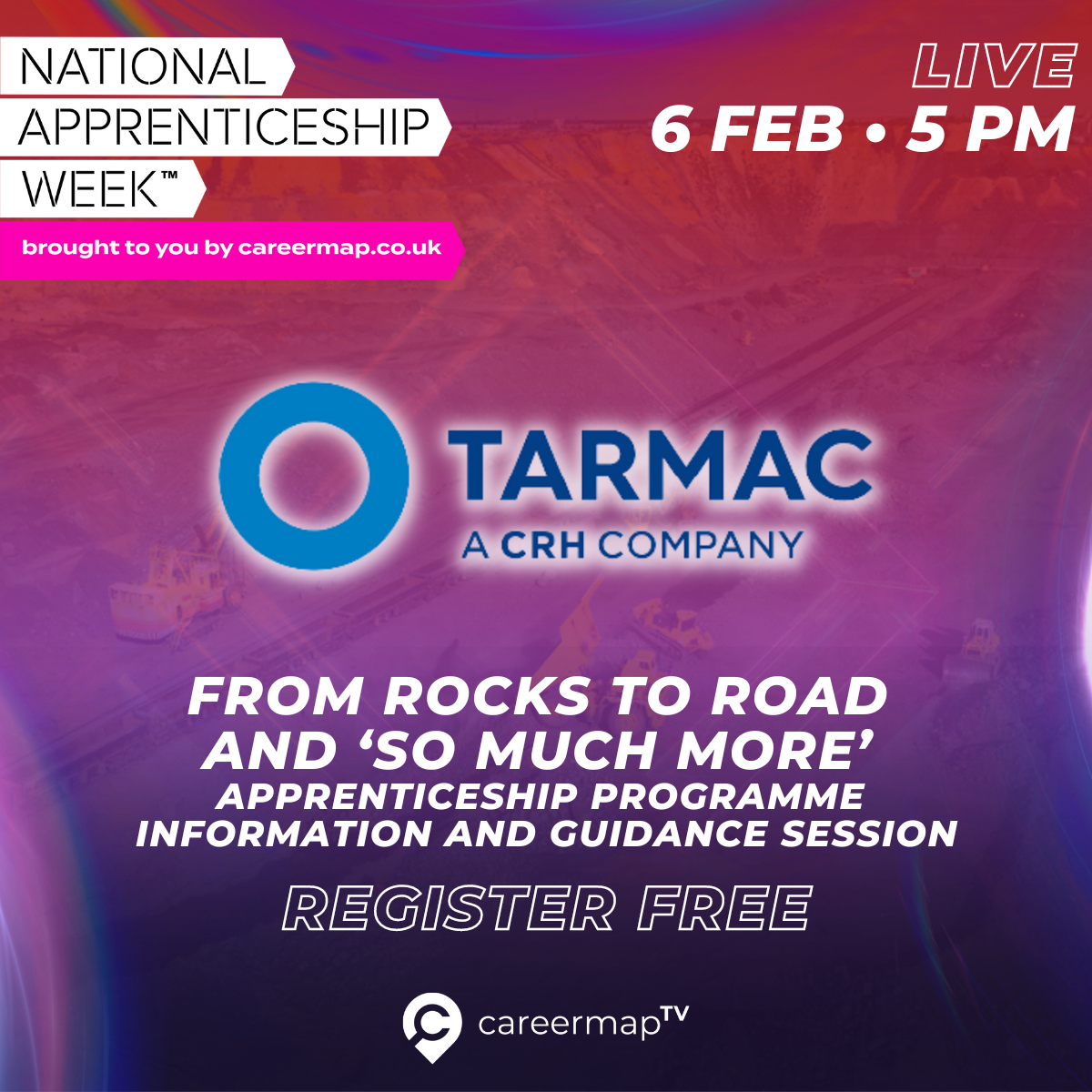 As the UK's largest supplier of construction materials we make the products that can be found all around you. From the pavements you walk on, to schools, hospitals and homes that you live in. And the roads and railways we travel on.
With over 8,000 people playing their part in the successful delivery of iconic and critical infrastructure projects, through the production of sustainable building materials, we're committed to providing opportunity for the next generation of technical experts and leaders.
Come along to this session, where you'll hear more from a variety of recently joined apprentices. From operational apprentices to those completing commercial learning pathways, we'll be on hand to share experiences, and guide you, showcasing why there really is 'So Much More' at Tarmac.